Dangle Show Hockey Proshop has moved!
Come visit Dangle Show Hockey's full service Pro Shop!
Located in the Cochrane Spray Lakes Arena at 800 Griffin Road East
Spring Hours:
We are open for the spring season.
Tuesdays: 5:00 to 8:30 PM
Wednesdays: 4:00 to 7:30 PM
We will also be open for tournaments and special events on Friday and Saturdays.
Please visit google for the most up-to-date hours.
Please check Google for the most up-to-date hours
SERVICES WE OFFER
Expert Skate Sharpening
Skate, stick, helmet repairs.
PRODUCTS
Tape / Laces / Wax Water Bottles / Protective Equipment / Skate Guards / Team Apparel / Socks / Accessories / And much more…
The largest selection of Howie's in Alberta – including every color of tape and pro grip!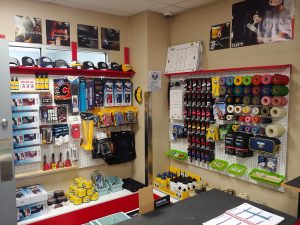 Rollergards, Supergards, Skateguards, Replacement Steel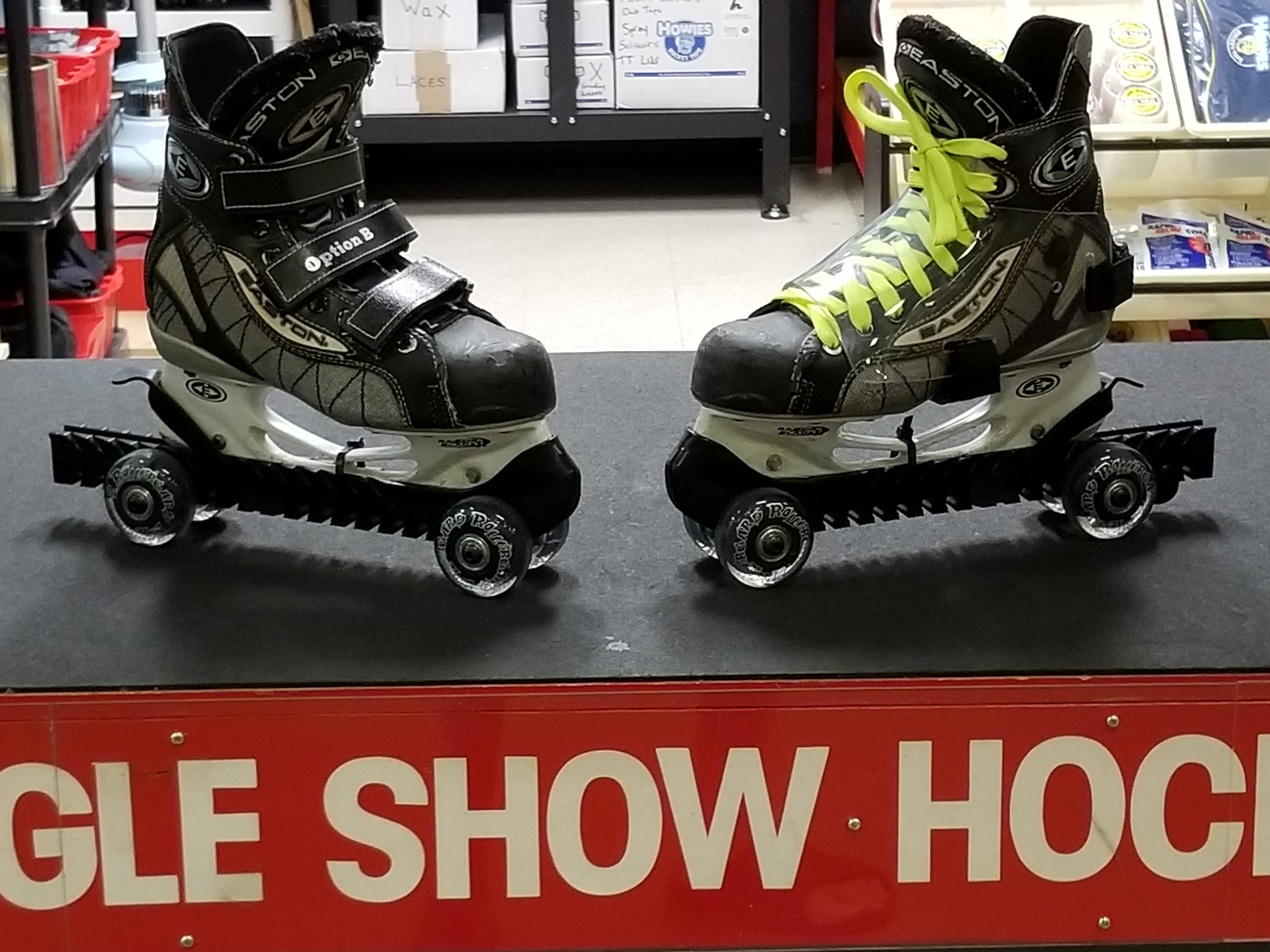 Expert skate sharpening done by professionals